Electric dual-cab Ute begins testing in Australia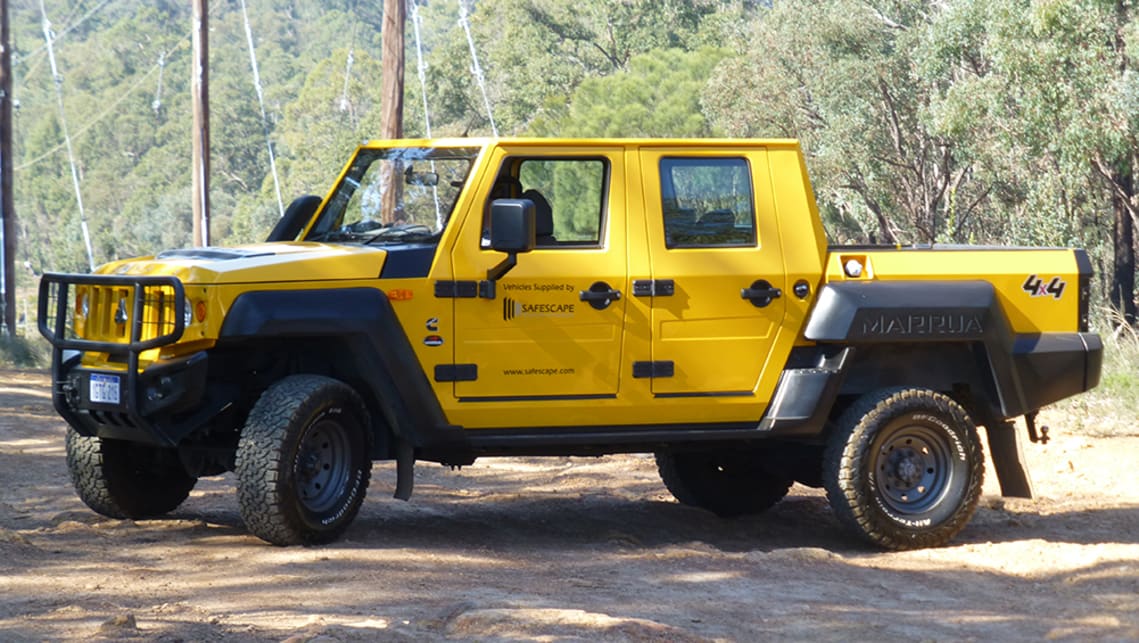 The hardcore underground mining industry is testing a new all-electric ute called Bortana that is designed to survive in extremes of five kilometers – or more – below the surface.
The reason is simple: Diesel emissions are very harmful to humans in confined conditions. An electric vehicle (EV) has no tailpipe emissions and has sufficient range to work a shift without needing to be recharged. They are quiet, easy to operate and have better traction in the oft muddy conditions underground.
Mining services company Safescape, which operates from offices in Victoria and Western Australia, developed and built its prototype Bortana EV dual-cab ute specifically for underground mine operations, and has last month shown it to sites in WA's Goldfields.
Safescape managing director Steve Durkin, himself a mining engineer, was delighted with the response.
"The beginnings of the Bortana EV was our desire, as a mining services company, to make mining safer and more efficient," he said.
"We looked at vehicles used for underground operations and knew that they were very expensive to maintain, with an average cost-of-ownership of around $7500 a month per vehicle.
"Plenty of places have running costs of more than $10,000 a month and mining operations that incur a cost of $250,000 a month just for parts.
"Most have to be modified to suit the conditions, including needing upgraded GVM kits. The preferred vehicle is a Toyota LandCruiser and these are lasting one to three years in an extremely hostile environment that is wet, salty and acidic."
The answer was as simple as flicking a switch – go electric. The process, however, was significantly more difficult.
The first hurdle was either making a vehicle from scratch or finding a donor. Mr Durkin chose the latter, scouring the globe for a ute that was tough enough to live underground in an environment that is, frankly, as close to hell as you could imagine.
Finding the Marrua ute, made by Brazilian bus and truck manufacturer Agrale, was a bonus. It's a diesel-powered ute designed for the military and is as tough as the Portuguese translation of Marrua, meaning "wild bull".
Here's a few things Agrale had to hurdle for the Marua to win the army contract – build a chassis of heavy-gauge steel that is completely sealed (no holes) and coated to prevent corrosion; add a fully galvanised body; find a bulletproof drive train (Cummins diesel and Dana axles); over-engineer the axles (the rear is rated 1000kg more than the vehicle's payload); and then drop it from a height to reach the speed of 9m/second before hitting the ground – without breaking any part.
Mr Durkin thought if it would survive that, it would suit underground mining operations throughout the world. Not only that, but there are plans to target private buyers, though he warns that the Bortana won't be cheap.
The electric drivetrain comes from components sourced globally and the batteries are specific lithium-ion NMC batteries made in Australia.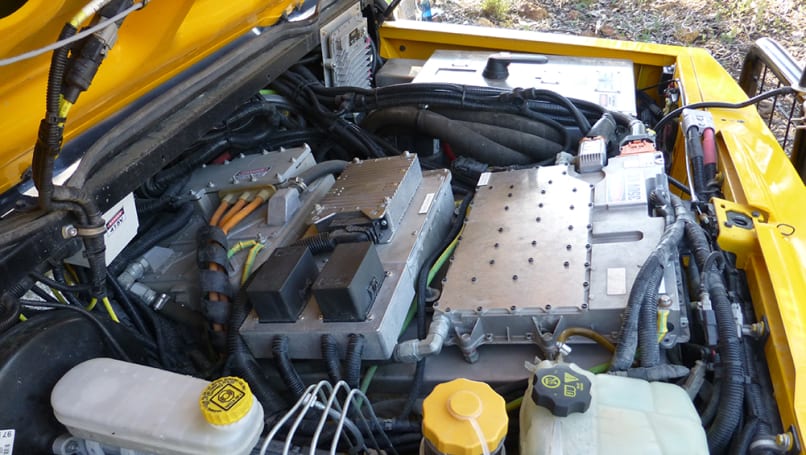 Safescape has 10 vehicles – badged Bortana to indicate they are the electric version of the Marrua – being shipped from the Brazilian factory without drivetrains or components associated with internal-combustion engines. The EV propulsion units will be fitted in Australia, initially at Safescape's Bendigo facility and then in WA.
They will then be marketed alongside the Marrua – for which Safescape has the national distribution rights – for specific mining applications. The Marrua sells for about $150,000 and the Bortana is estimated to be twice that figure, or more.
Both utes are fully-ADR compliant and have safety equipment that meets the category, including electronic stability control and anti-lock braking, but as they are classified as trucks and are not required to have airbags.
The Bortana prototype has a range of about 120km, which can be further enhanced with more batteries, according to Mr Durkin, but mining operations don't cover large distances.
The batteries are currently under the bonnet and in a unit atop the tray, but in future will be mounted under the load tray.
Recharging can be completed to 80 per cent within 15 minutes and, in underground mining operations, the Bortana can complete a normal shift on one charge. To maintain battery charge, the vehicle can be plugged in underground while the vehicle isn't being used.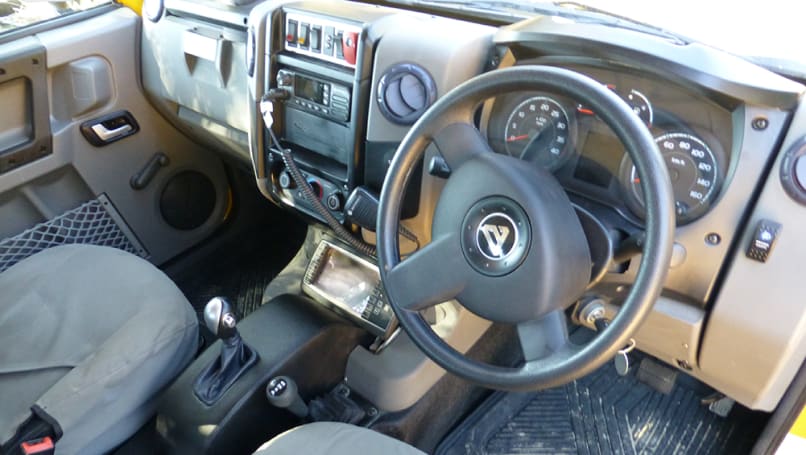 Despite its commercial-vehicle underpinnings, the Bortana operates much like any other EV, said Mr Durkin.
"The acceleration is mind boggling in low range, which is not needed in mining applications," Mr Durkin said. "So, we overlay a maximum acceleration profile that is based on a LandCruiser in low range accelerating as fast as possible from zero to 30km/h.
"We then took one second off that time so we're faster, but it doesn't feel faster because you don't have the torque surge in first gear.
"The EV will accelerate rapidly and smoothly without any stop-start feeling. That's especially important when crossing rough ground because you don't have the surges in acceleration as the driver's foot is constantly being shaken by the bumps."
SOURCE OF ARTICLE : https://www.carsguide.com.au/car-news/electric-dual-cab-ute-begins-testing-in-australia-80691